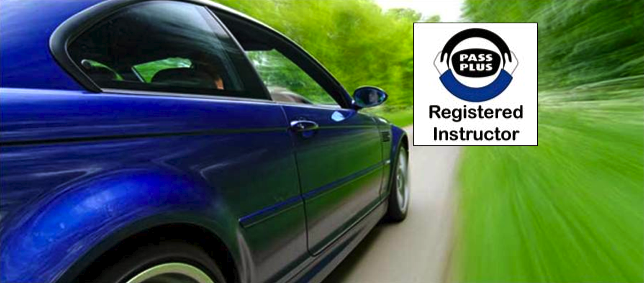 You've Passed Your Driving Test? Congratulations!
Have you heard about Pass Plus?
That it can make you a more experienced driver?
That insurance companies will offer big discounts to those who take Pass Plus?
What is it all about?
Pass Plus is an excellent course that has proven benefits. Pass plus is a practical training course that normally takes around six hours, and is for drivers to improve their skills and drive more safely. It can be taken at any time but will be most useful to new drivers after passing their test.
The 6 modules covered are:
City / Town Centre Driving
Urban and Rural Roads
Dual Carriageways
Motorway Driving
All Weather Driving
Night Driving
There's no test at the end of it, but we'll assess and determine a level of competency together after each module. Most pupils achieve the Pass Plus Certificate after the end of 6 hours. The 6 hours are normally broken into 2 or 3 sessions, although for the adventurous drivers whose ability we already know, we can do a carefully planned, 1 day course!
What are the benefits? Most are attracted because of the potential insurance company discounts – and there's nothing wrong with that! But why do insurance companies offer discounts? Simply put: those that take Pass Plus have statistically proved that they are safer, better drivers! Why else would the insurers want to reduce your premiums? This could be because of the mind-set of those that wish to improve their driving; it could be down to the additional training and experience gained on our roads, or a combination of both. Either way, you're statically safer!
Look back here shortly to see some facts and figures to how how beneficial Pass Plus really is…
Prices
Pass Plus Course: £170.00 for the first 6 hours.
If needed / wanted, further Pass Plus training is charged at £26 per hour.
Call us today to discuss your requirements on 0114 250 7663.